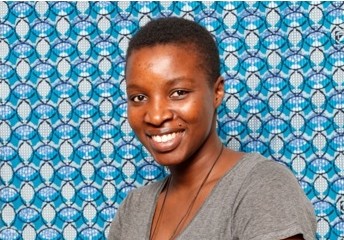 Belinda Kazeem led the "Challenges faced by young black communities" working group at the 1st Black European Women's Congress in Vienna. She studies International Relations and Afrikanistics. She's a member of the Black Austrian History research group and is an activist, film producer, and is active in the theater.
Belinda has participated in, and contributed to numerous discussions, courses, and exhibitions on topics that include, "Concepts and Practices of Countereducation in Black European Spaces", "HERMES Summer Course 2006: Heritage on display-Investigating museums in the context of local and regional development", producing a video installation on Josephine Soliman 2006, and "Hidden Histories-remapping Mozart".
Here is the link to an interview with Belinda from Malmoe – regieren – Politik der Spaltung.