Source: Wikipedia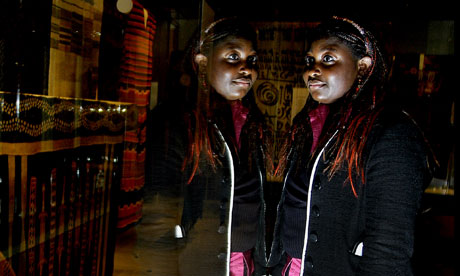 Oyeyemi wrote her first novel, The Icarus Girl, while still at school studying for her A levels at Cardinal Vaughan Memorial School. Whilst studying Social and Political Sciences at Corpus Christi College, Cambridge, two of her plays, Juniper's Whitening and Victimese, were performed by fellow students to critical acclaim and subsequently published by Methuen.
Listen to Helen Oyeyemi read from The Icarus Girl.
In 2007 Bloomsbury published Oyeyemi's second novel, The Opposite House which is inspired by Cuban mythology.
In 2009 Oyeyemi was recognized as one of the women on Venus Zine's "25 under 25" list.
Her third novel, White is for Witching, described as having "roots in Henry James and Edgar Allan Poe" was published by Picador in May 2009. It was a 2009 Shirley Jackson Award finalist and won a 2010 Somerset Maugham Award. A fourth novel, Mr Fox, was published by Picador in June 2011.
Read Helen's advice for healing a broken heart when you are far away from home.