The 2inspire Network Ladies Day is back!
"Brick To Brick We Stand Firm Together Building Walls To Inspire Others" – Zara-Shola Odeniyi @cocoacabin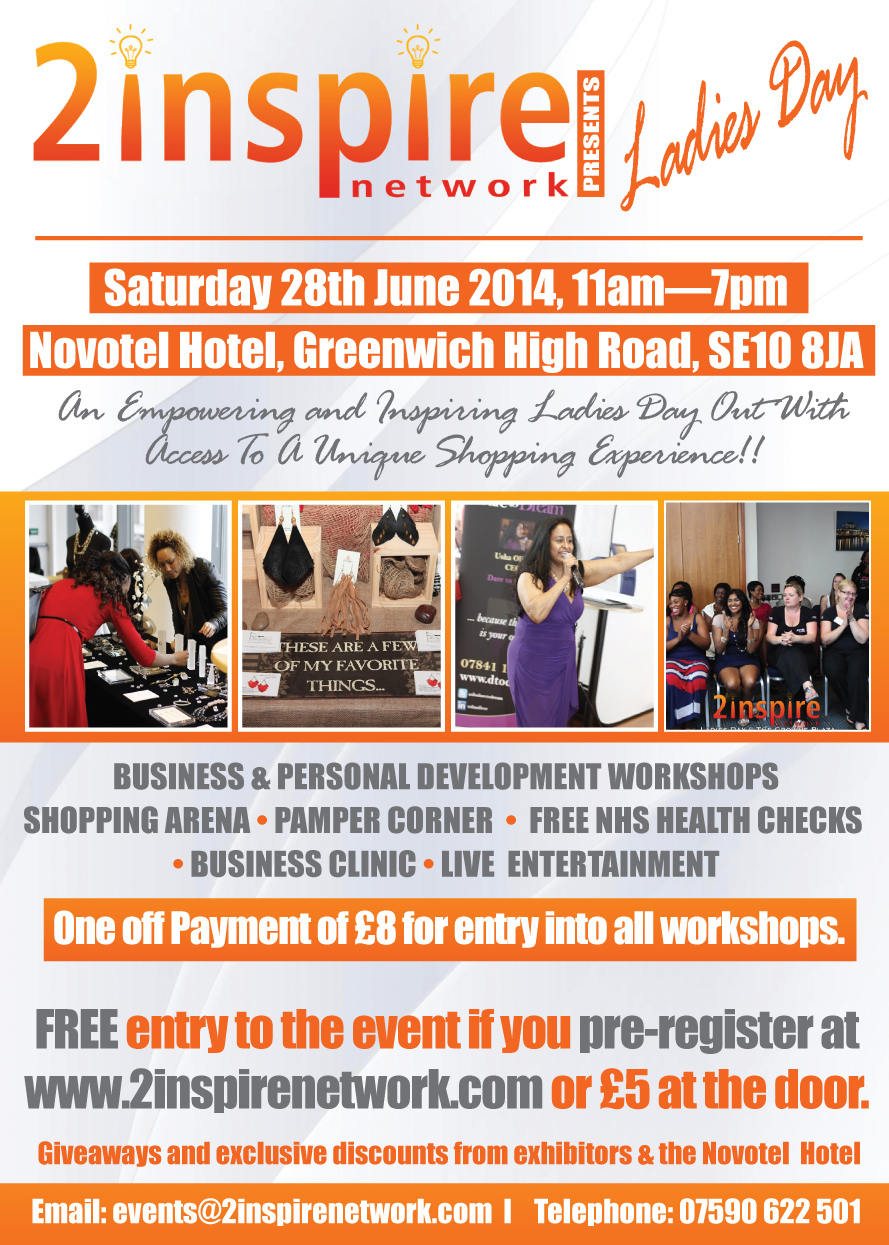 This is a *free event where women run businesses, particularly creative businesses such as artists, fashion designers etc will exhibit their products and services.
It is the ultimate one-stop shop with a shopping arena,  a range of personal, business and lifestyle development workshops on offer , a business clinic, a pamper corner, Free NHS health checks, live entertainment and a Childrens fashion show hosted by Isossy Children. 

The event titled "Strength of a woman" aims to highlight the remarkable achievements of women with the aim to empower and inspire attendees to dig deeper and aim to live their best life.
*Free entry covers entry into the shopping arena and the entertainment segment, it also allows access to the *free NHS health Checks. For access to all Workshops and the Business Clinic a one off payment of £8 is essential, please make payment via Workshop Admission or Business Clinic link and then tick the sessions you would like to attend.
Business Clinic with Lorna Stewart:
2 inspire Network brings to you an exclusive opportunity to have a 20 minute business clinic session with multi-award winning entrepreneur Lorna Stewart. Lorna is a Business and Leadership Development Consultant/Mentor/Trainer/ motivational speaker and human potential coach. She is the creator of 6 award winning projects designed to support the development of Professionals, Leaders and Entrepreneurs. Her clients include Mayors, High Commissioners, Local Authorities and Corporate Companies. The clinic session will provide aspiring, new and established business people the perfect opportunity to discuss their business idea, get clarity, explore possibilities and solutions. The potential for a follow up session is available as well as information about future events, training, mentoring and coaching opportunities.
Full listing of workshops.
Personal Development Workshops:
11.30 am – 12.30pm Colour Life Beautiful: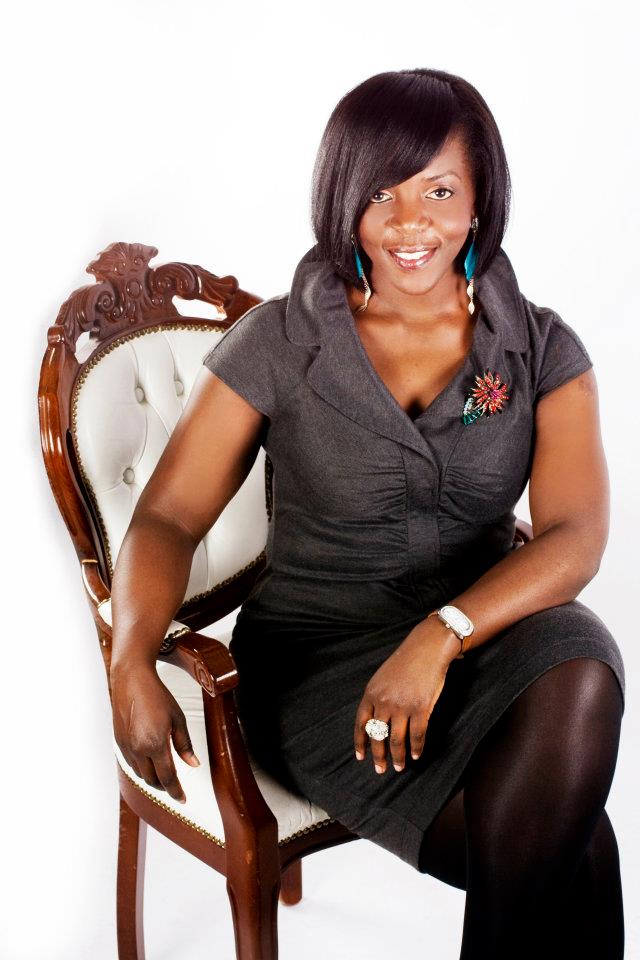 Facilitator:  Life & Executive Coach Noreen Makosewe
A Modern Woman's Guide to Overcoming Adversity, Unleashing Personal Power and Colouring Life Beautiful. Life and Executive Coach and Strategist Noreen Makosewe, will share with you ways to unleash your personal power, overcome adversity and colour life beautiful so you can live the life of your dreams boldly and powerfully.   
1.00pm – 2.00pm Stepping Into The Circle of One
Facilitator: Leadership Coach KuumbaNia
What if you could stop hiding and playing small and start living from a space of honesty and authenticity? What if you could stand fully and unapologetically in your own power, in the knowledge that you truly are enough? In this lively, interactive workshop, KuumbaNia will show you how The Circle of One can help you to see how you're showing up in the world, so you can finally speak the truth of who you really are.
2.30pm-3.30pm The Ten Secret Codes To Be Instantly Magnetic &Irresistible
Facilitator: Sensuality Discovery Specialist Lillian Ogbogoh
This workshop teaches attendees how to feel more confident when interacting with men they desire. Lillian Ogbogoh will focus on achieving dating confidence and improved levels of self – esteem so that individuals can feel attractive and irresistible.
4.00pm-4.30pm Belly Dancing Taster Workshop
Facilitator: Carmen Rose
The workshop tailor made for 2inspire; is all about unleashing your inner confidence and bringing it to the foreground through flamboyant and cardio intense movement. Carmen Rose will teach each candidate basic belly dance moves, stage presence, confidence tips and how to get a great workout through having fun.
4.45-5.15 pm SmaiTauiAfrikan Yoga Taster Workshop
Facilitator: LeneaHerew
This feminine energy focused session will introduce Hudu: rhythmic and dynamic movements combined with deep breathing that rejuvenate the body, tone the organs, clear the emotional and mental bodies and support all round well-being. The session will be concluded with a short meditation.
Business workshops:
12.30pm-1.30pm Mind Your Own Business Advice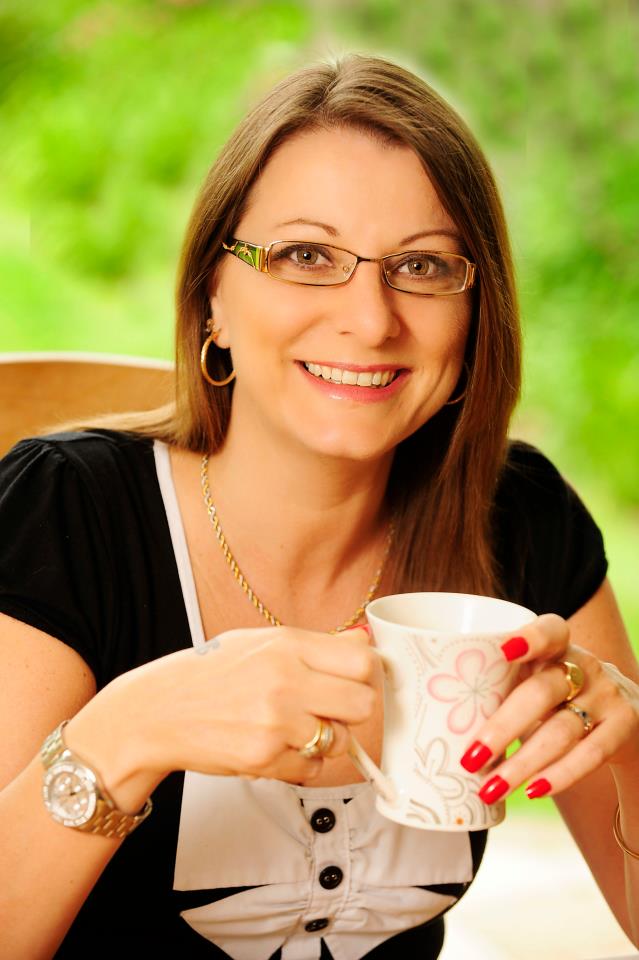 Facilitator: £6million pound mumpreneur Gail Reynolds
£6 Million pound mumpreneur, Gail Reynolds will be running a 1 hour workshop which will look at Identifying where you are in your business journey so far. Setting your sights high and reaching out for both small and BIG Goals. She will also teach the importance of Professionalism and 100% customer quality customer service at all times.
2.00pm – 3.00pm How To Build Your Business Brand Through Your Personal Profile in 7 Easy Steps.
Facilitator: Dr Yvonne Thompson CBE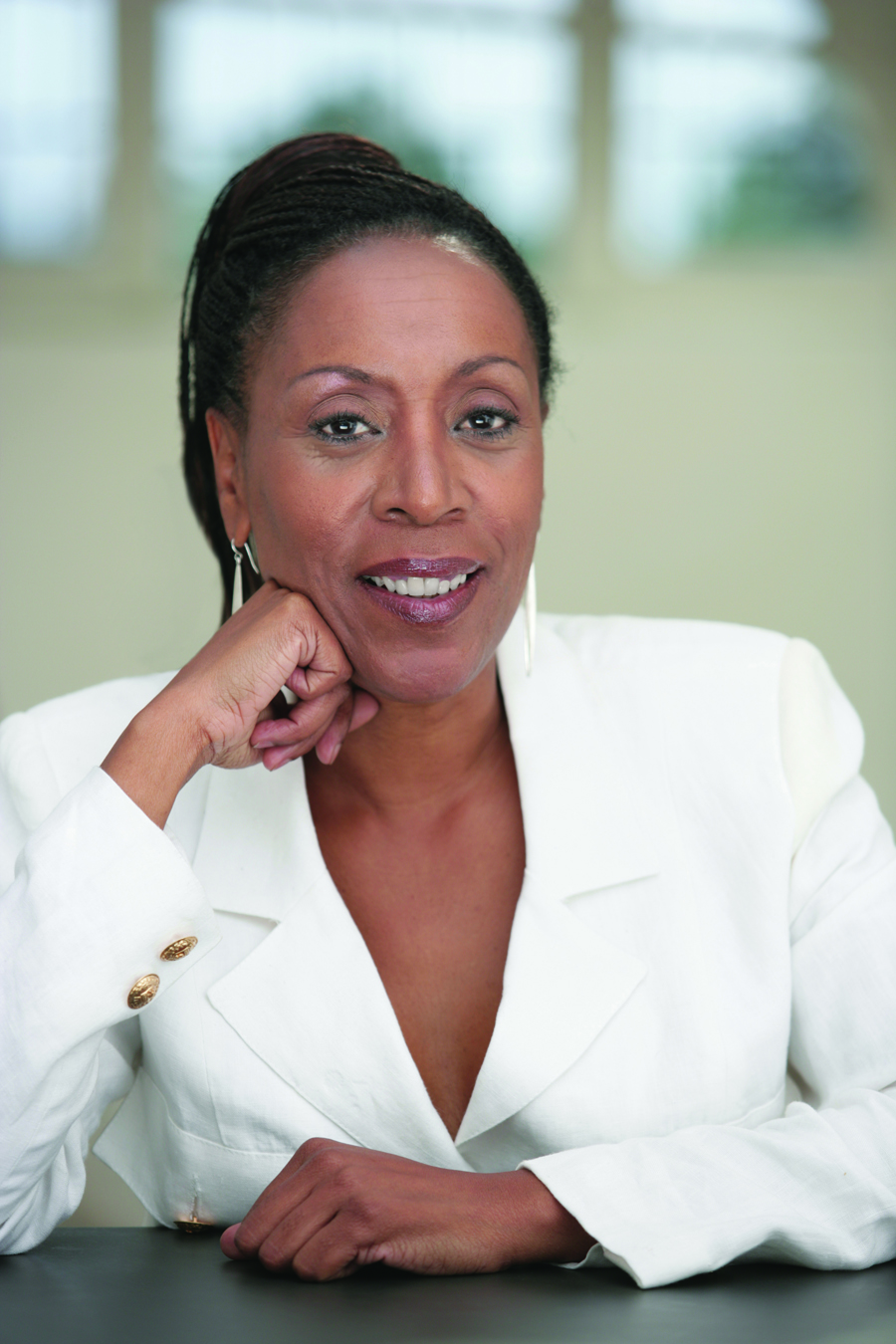 One of the most important tools for advancing your business is defining and using your personal profile to build your business brand. Dr Yvonne Thompson will teach attendees about building your business brand, how your brand is your vision of who you are and what you want your target market to know about you, and what you can do for your target market. She will teach how it is a message that distinguishes you from your competition. It is what makes you unique, memorable, trustworthy, and builds loyalty and connects your audience with you. Defining your personal profile and building your brand is simple using her 7 -step process.
3.30pm-4.30pm Getting to Make Business Contacts in The Media & Social Networks.
Facilitator: BBC Reporter Valley Fontaine
BBC reporter Valley Fontaine will give attendees tips on how to communicate and forge meaningful relationships with national media and social media, which in turn is likely to lead to more coverage for their business. This will be an educational communication which will look at effective communication and raise awareness thus building confidence and Improve ones chances of getting noticed and understanding of how the media operates.
Free NHS Health Checks 
(On a first come first basis for over 35s, no booking system)
The Health check takes about 25-30 mins per person and involves:
 

Height, weight and blood pressure measurements

Cholesterol and blood sugar tests

A lung function test for smokers.

Personal and family medical history

A personal assessment, setting out the individual's level of risk 

 Free advice and support on how to reduce cardiovascular risk and improve on personal health (weight management, smoking cessation and physical activity programs)

Referrals to GPs and lifestyle services (where required) 

 
Media Partners