Moira Clare Ruby Stuart OBE is a British presenter, who was the first African-Caribbean female newsreader on British television. She has presented many television news and radio programmes for the BBC and is currently the newsreader for The Chris Evans Breakfast Show on BBC Radio 2.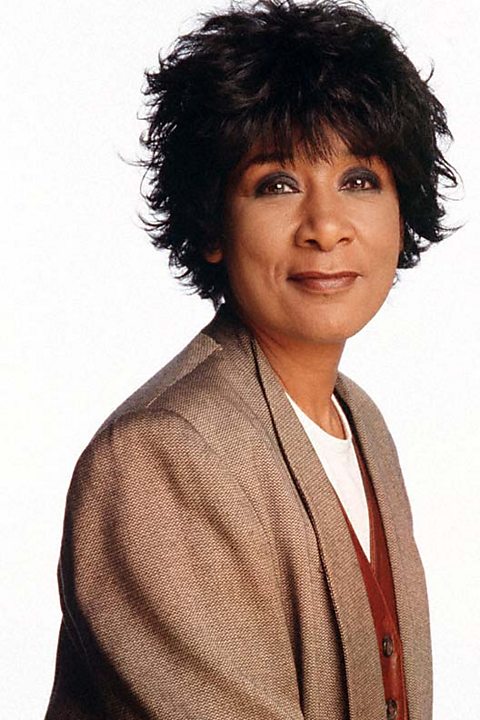 Moira Stuart's career in radio and television spans more than two decades. She started her BBC career as a production assistant in Radio's Talks and Documentaries department in the 1970s , before moving on to become a BBC Radio 4 announcer and a newsreader and programme presenter. Moira moved to television news in 1981 to become the first female African-Caribbean newsreader, presenting every type of BBC News bulletin before leaving in 2007.
Moira has presented many programmes on radio and television including Best Of Jazz on Radio 2, BBC1's The Holiday Programme, Have I Got News For You! in 2007, and her documentary Moira Stuart in Search of Wilberforce. BBC One's successful documentary series Who Do You Think You Are? featured Moira in 2004, and she made a memorable appearance as herself in Extras in 2006 .
She has won numerous awards including the TV and Radio Industries Club Best Newscaster awards and the Women Of Achievement Television Personality award, she was awarded an OBE in 2001, and she received an Honorary Doctorate from the University of Edinburgh in 2006.
Moira has served on various boards and judging panels including Amnesty International, The Royal Television Society, BAFTA, United Nations Association, the London Fair Play Consortium, the Human Genetics Advisory Commission, the Orange Prize for Literature, the BUPA Communications Panel, the IVCA and the Queen's Anniversary Prize, and the Grierson Trust.