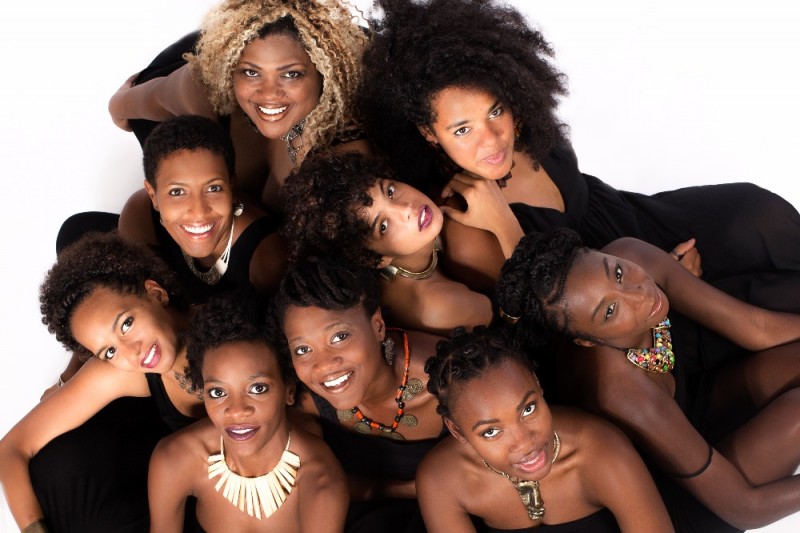 This initiative needs our support.
Dear Family, Friends, and Supporters! Thank you so much for helping us realize our goal in organizing the first ever Black Arts Retreat in Germany! 5 Days left and our journey begins! We have recently learned of the safety issues (right-wing extremists) surrounding the location of our retreat which discourages us from using public transportation to get there. Unfortunately this is something we cannot avoid. Your support helps us to rent 2 vans to ensure that our Retreat participants travel together directly and safely to and from the retreat. Your kindness and understanding thus far for our goals and mission has been overwhelming! We need one last push and then we will be set to experience a life changing and beneficial experience for us and our community! We will be documenting this event and sharing our highlights via social media afterwards. Stay tuned and again, THANK YOU FOR YOUR SUPPORT!
Peace, Love & Light,
Soul Sisters Berlin
Dear Global Community!
We, Soul Sisters Berlin, are reaching out to you in hopes that you will help support our first-ever, non-profit BLACK ARTS RETREAT in Berlin, Germany!
SOUL SISTERS BERLIN
Soul Sisters Berlin was created in November 2014 through the friendship of a group of young Black women in Germany. They felt and saw the need for a safe space in which women of the African Diaspora in Berlin could share their experiences, connect with each other, empower each other, and learn from one another. This intimate privatsphere of like minded friends rapidly grew into a community of over 300 women of color who have made it their mission to empower the black female voice through the exploration of afro-futurism, african mythology, and speculative art and fiction! We intend to further live these principles by creating public events in which we can enrich our community with our presence, knowledge and perspective!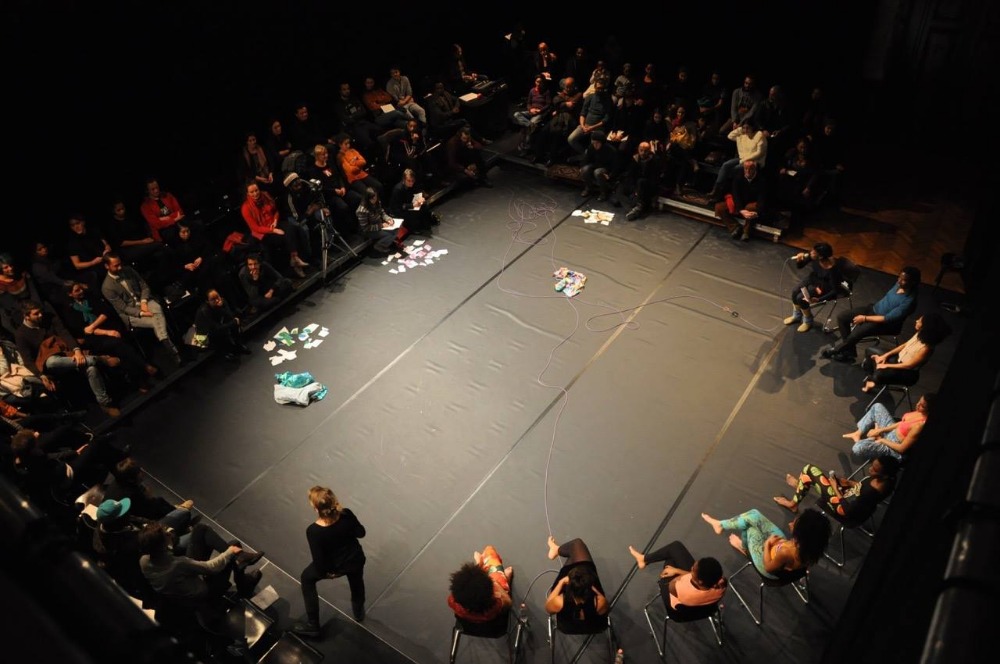 "Colored Woman in a White World" Performance, 2014
BLACK ARTS RETREAT (BAR):
Our first large-scale event is the BLACK ARTS RETREAT: Soul Sisters Edition and will be held May 20-22, 2016!! We are collaborating with BAR concept founder, Kelly Thomas (USA) to create a program that incorporates meditation, creative workshops and movement activities, that will focus on the mental, spiritual, and physical well-being of black women.
Imagine this:
"…historically African American women are particularly vulnerable to the impacts of race-related stress, given their socially constructed identities as African Americans and as women." (Stress, Health and African American Women: A Black History Month Notation – Huffingtonpost.com)
"The rate of high blood pressure for black females age 20 and older is 45 percent." (The leading cause of stroke) (Stress, Health and African American Women: A Black History Month Notation – Huffingtonpost.com)
"The depression rate among African American women is estimated to be almost 50% higher than that of Caucasian women." (Blackwomenshealth.com)
(Although these citations are taken from studies and statistics in the United States, they shine a light on the daily struggles and issues of women of the African Diaspora all over the world.)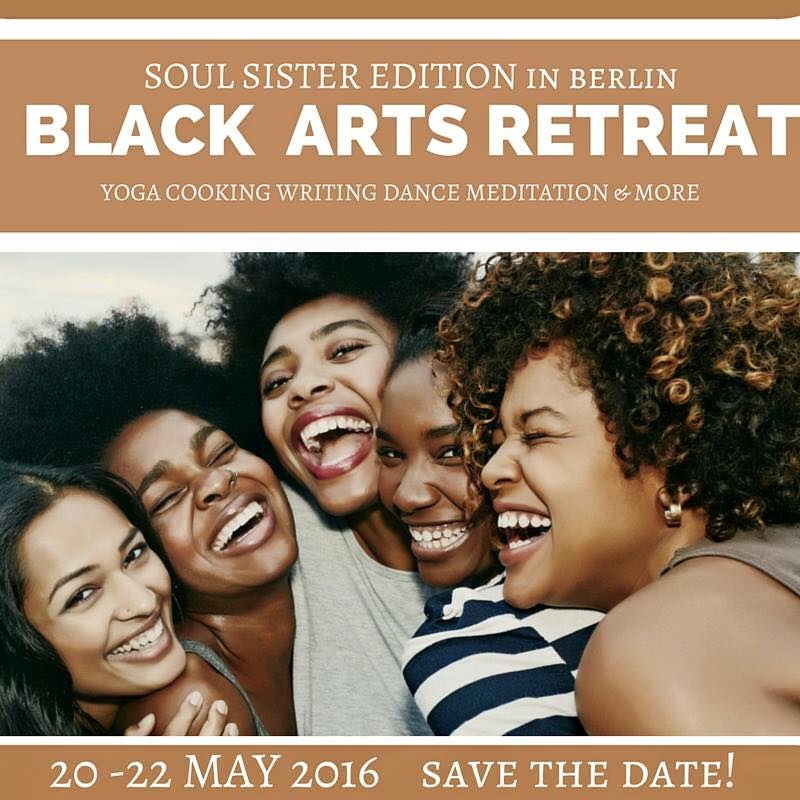 Dear Global Community! Help us heal and strengthen our society from the inside out! The retreat is organized by a team of Soul Sister volunteers, however, there are some costs we cannot avoid. We are looking for financial support to help us cover the costs of housing (650 euros), food (200 euros), and transportation (200 euros) . Every little bit counts!
Please help Soul Sisters around the world enrich our community and empower our society to make even greater contributions to our Global Society!
THANK YOU from the bottom of our hearts,
Soul Sisters Berlin