IMAGES OF BLACK WOMEN: OUT OF MY HAND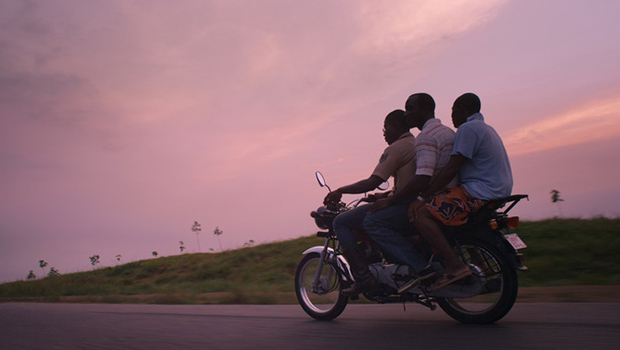 INFO
Please be aware that there are no trailers before the performance.
135 minutes
Director: Takeshi Fukunaga
Cast: Bishop Blay, Shelley Molad, Duke Murphy Dennis, Charles Justo
USA-Liberia (2015)
SYNOPSIS
In the Liberian countryside, Cisco's quiet life as a rubber plantation worker is disrupted by a workers' strike. Risking everything to embark on a new life, he accepts a chance invitation to New York, where he immerses himself in its small Liberian community. But when Cisco meets Jacob, a former Liberian child soldier, he is forced to confront his difficult past. The film is a modern twist on a classic immigrant story, shot on locations in Liberia and New York.
Out of My Hand is only the second foreign-production narrative feature film ever shot in Liberia and the first to be made in association with Liberia Movie Union, an affiliate of Liberian government. The film was premiered in the Panorama section at Berlinale and won Grand Jury Prize at LA Film Festival in 2015.
IBW highlights the work of women behind the camera with this film distributed by the ladies of ARRAY
Founded in 2004, Images of Black Women Film Festival returns to promote race and gender equality both in front and behind the camera, highlighting the work of Black women and the diversity of Africa and its Diaspora.
This event is an extension of the BFI African Odysseys programme in association with the Phoenix Cinema: Inspirational films by and about the people of Africa, from archive classics to new cinema. Explore the African roots of World Cinema through our monthly programme of Sunday screenings.
Supported by Black History Walks www.blackhistorywalks.co.uk
---