Source: Black Women in Europe™ Social Media Group
A Conservative MP has been suspended from the party after it emerged she used a racist expression during a public discussion about Brexit.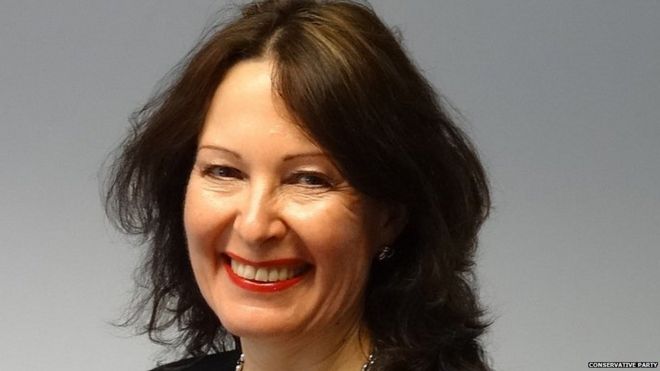 According to the British Broadcasting Corporation  Anne Marie Morris, the MP for Newton Abbot, used the phrase at an event in London to describe the prospect of the UK leaving the EU without a deal.
Don't believe me? Click on the image below to listen to her say it courtesy of the Huffington Post UK:

Why in the world would Morris say,
Now we get to the real nigger in the woodpile
when suggesting that just 7% of financial services would be affected by Brexit is beyond me. And apparently beyond the grasp of PM May who acted swiftly saying,
"I immediately asked the chief whip to suspend the party whip," she said in a statement. "Language like this has absolutely no place in politics or in today's society."  (source : BBC) That's a no-brainer but was a necessary statement and move.
And it didn't stop there.
Leader Tim Farron said he was "shocked" and called for her to be suspended from the parliamentary party. "This disgusting comment belongs in the era of the Jim Crow laws and has no place in our Parliament," he said. (source: BBC)
Now why is this a big deal?  The BBC breaks it down like this:
The phrase originated in the American Deep South in the mid-19th Century and is thought to have referred to slaves having to conceal themselves as they sought to flee north and secure their freedom.
It was subsequently used in the 20th Century – including by a number of leading novelists – as a metaphor to describe a hidden fact or problem.
Speechless, not just at the remark being made but also at the reported lack of a reaction from the Tories there. Utterly appalling. https://t.co/aYcZtA8n9u

— Labour MP Chuka Umunna (@ChukaUmunna) July 10, 2017
This is another example why The Black Women in Europe™ Social Media Group non-profit is vital. We face attacks like this daily whether others see or hear them or not. It is not in our heads. It is a reality.
You can support us by making a donation and by submitting the names to contact@bwiesmg.org of organizations across Europe that support black women as we build the most comprehensive directory of its kind.
---